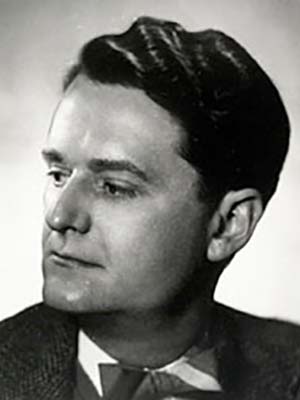 "Everyone must seem crazy if you see deep enough into their minds."
Born William Edward Campbell in Mobile in 1893, William March left school at a young age and began working in a lumber mill. Determined and industrious, he later finished high school and spent a year in law school at the University of Alabama. Finding that he must again leave school for financial reasons, March enlisted in the army at the outset of World War I.
Both his Mobile upbringing and his war experience would have profound influences on his career as a writer. His writing began as a hobby and as a way of dealing with post-traumatic stress disorder. He began by writing short stories, using his mother's maiden name of March. In 1933 he published his first novel, Company K, drawing on his experiences in World War I. He returned to his Southern roots for the influence of his second novel Come in at the Door, published in 1934. Come in at the Door was set in small-town Alabama, as were his subsequent works.
In 1954, March published his last novel, The Bad Seed. A month later March died of a heart attack. The Bad Seed was successful and was adapted for the stage by Maxwell Anderson. A film version premiered in 1956. Today March is remembered for his breadth of work and commemorated in his hometown of Mobile by programming and exhibits at the Mobile Public Library.
Donations to the Southern Literary Trail assist with developing and promoting exhibits and other educational programs which are free to the public. Donations are tax deductible.