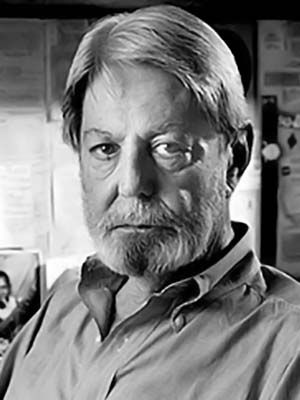 "I abhor the idea of a perfect world. It would bore me to tears."
Shelby Foote was born in Greenville, Mississippi on November 17, 1916. His family was deeply rooted in Mississippi, and perhaps no Southern writer drew more on the heritage into which he was born as did Foote. Foote and his friend Walker Percy both attended The University of North Carolina at Chapel Hill, where Foote wrote for the university's literary magazine.
Foote left Chapel Hill without graduating and, following time in the military, returned to Greenville. Working various jobs, he continued to focus on writing. His first novel, Tournament, was published in 1949. Though he continued to write fiction, he became best known as a chronicler of the Civil War, spending twenty years on a Civil War trilogy. He gained a large national following due to his role in documentary filmmaker Ken Burns's epic series The Civil War.
Foote died in Memphis in 2005 and is perhaps remembered as much for his trademark Southern drawl and patrician demeanor as for his writing.
Donations to the Southern Literary Trail assist with developing and promoting exhibits and other educational programs which are free to the public. Donations are tax deductible.