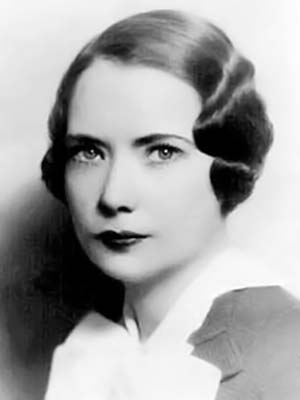 "I want to be famous in some way—a speaker, artist, writer, soldier, fighter, stateswoman, or anything nearly."
Born in Atlanta in 1900, Margaret Mitchell defied convention. At her debut at Atlanta's Georgian Terrace Hotel in 1920, she danced a provocative Parisian street dance that scandalized Atlanta. Vivacious and curious, she loved reading and began writing short stories as a child.
Drawing on her fascination with childhood family stories of the Civil War and the history of her hometown, she would write what became the epic Civil War novel, Gone with The Wind. She wrote at "The Dump," the Peachtree Street apartment she shared with her husband. Gone With the Wind was awarded the Pulitzer Prize for Fiction in 1937. Mitchell used her extraordinary success to champion causes in her home state. She donated to Atlanta's Morehouse College, with the funds designated for scholarships for African-American medical students.
Margaret Mitchell died in 1949 from injuries sustained after being struck by a cab while crossing Peachtree Street. Today "The Dump" is an historic house museum and center for Southern literature. Owned by the Atlanta History Center, the Margaret Mitchell House hosts frequent literary programs and is open for tours.
Donations to the Southern Literary Trail assist with developing and promoting exhibits and other educational programs which are free to the public. Donations are tax deductible.