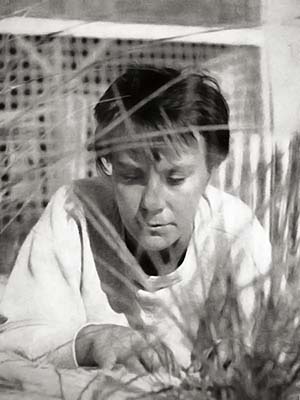 "People generally see what they look for, and hear what they listen for."
Few writers were as shaped by their childhood and hometown as Harper Lee. Nelle Harper Lee was born in Monroeville, Alabama in 1926. Her father was an attorney and editor of the local newspaper. The Lees' neighbors were relatives of Truman Capote's. During Capote's extended visits to Monroeville, he and Lee developed a lifelong friendship.
In 1960, Lee published To Kill a Mockingbird. Set in a small Alabama town of the 1930s, "Mockingbird" won the Pulitzer Prize for fiction in 1961. It would become a literary classic, and Harper Lee became a literary giant. She wrote and published several short works and lived largely out of the public eye. In 2015, she published the novel Go Set a Watchman. The work was reportedly the early draft of To Kill a Mockingbird, which Lee had revised at the recommendation of her publisher. Its release created a firestorm in literary circles and the media.
Harper Lee lived only a year after the novel's release, dying in Monroeville in 2016. Monroeville is known as "The Literary Capital of Alabama" for its ties to Lee and Capote. Visitors to today's Monroeville enjoy a range of sites, from the courtroom of the Monroe County Courthouse, which was recreated for the film version of To Kill a Mockingbird, to the courthouse's enthralling museum.
Donations to the Southern Literary Trail assist with developing and promoting exhibits and other educational programs which are free to the public. Donations are tax deductible.