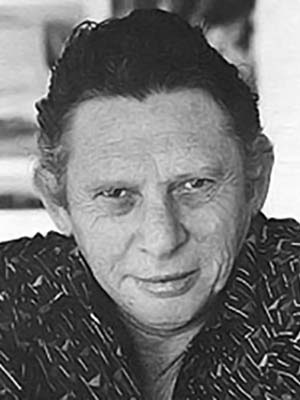 "The South, in both its good and its bad, is the cradle of my heart."
Borden Deal was born in Pontotoc, Mississippi, near New Albany, in 1922. He was a child of the Great Depression, and the trauma of his upbringing never left him. His family lost their farm, and his father died in an accident when Deal was sixteen. The young Deal left home to join the Civilian Conservation Corps and later the U. S. Navy. Following World War II, he attended The University of Alabama and began to focus on his lifelong interest of writing.
Deal wrote voraciously – poems, short stories, and novels. His first novel Walk Through the Valley was published in 1956. Dunbar's Cove, published in 1958, was a best-seller. The novel drew heavily from Deal's own experiences of Southerners' ties to the land and loss. The storyline of Dunbar's Cove was intertwined with fellow Southern Literary Trail writer William Bradford Huie's Mud on the Stars to create the film The River Wild.
Deal wrote throughout his life. He died in Sarasota, Florida in 1985. He left a legacy of twenty-one novels and over a hundred short stories.
Books
Walk Through the Valley (1956)
Dunbar's Cave (1957)
Search for Surrender (1957)
Killer in the Mansion (1957)
...
Donations to the Southern Literary Trail assist with developing and promoting exhibits and other educational programs which are free to the public. Donations are tax deductible.