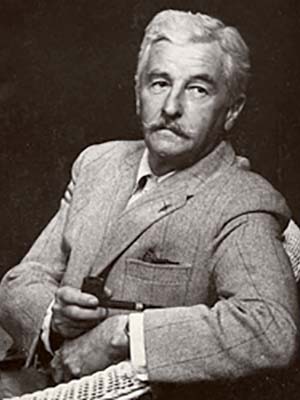 "To understand the world you must first understand a place like Mississippi."
William Faulkner was born in the northeast Mississippi town of New Albany in 1897 and as a child moved with his family to nearly Oxford. His family loomed large over him, particularly his great-grandfather, called "The Colonel." Faulkner's upbringing instilled in him a fascination with family and social dynamics of the South.
Though ties to family and history are integral to Southern culture, Faulkner delved into their eccentricities with a depth rarely seen in literature. For the first years of his writing career, he lived in New Haven, New Orleans and Paris, writing predominantly poetry and essays. While in Paris, friend and fellow writer Sherwood Anderson contacted him, encouraging Faulkner to return to his native Mississippi. Faulkner would heed the advice, making the now well-known statement of writing about his own "postage stamp" of soil. He returned to Oxford, Mississippi, purchased the home he named Rowan Oak, and established the fictional Yoknapatawpha County in his writing. His debut novel Soldier's Pay was followed by works that would become literary classics, novels including The Sound and the Fury, As I Lay Dying, and A Fable. Faulkner was awarded the Nobel Prize in Literature in 1949. He died in Byhalia, Mississippi in 1962.
Today, Faulkner's Mississippi home remains much as it did during his life. Visitors can see the outline of A Fable written on the walls of his study. His hometown of New Albany also preserves his legacy at the Union County Heritage Museum. The museum contains The William Faulkner Literary Garden, a fascinating collection of plants included in Faulkner's writing, along with corresponding quotes from his work. The museum also hosts numerous rotating exhibits and a range of literary programs.
Donations to the Southern Literary Trail assist with developing and promoting exhibits and other educational programs which are free to the public. Donations are tax deductible.