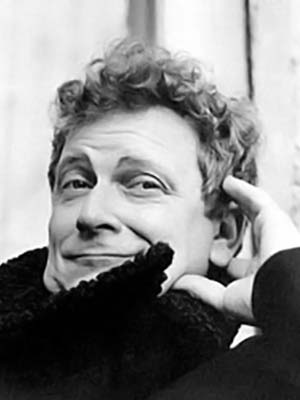 "I've had a great life, and it all happened because I didn't plan any of it."
Born in Mobile in 1921, Eugene Walter's childhood was perhaps prophetic of the carefree, globe-trotting life he would come to lead. According to Walter, he ran away from home when he was three years old. Raised by his grandparents, he would be on his own following their deaths when he was ten.
Walter served as a cryptographer during World War II and moved to New York afterwards. He would soon leave New York for Paris, where he established himself as a writer and was an initial contributor to The Paris Review. He subsequently moved to Rome to serve as editor of the literary journal Botteghe Oscure. While in Rome, as in his previous residences, he established something of a salon, regaling guests with his wit and stories. His love for a good story harkened to his Mobile childhood, where he said he was entertained by the "ancient creatures" who visited his grandmother and told amusing tales of life in Mobile. His guests, including such notables as T. S. Eliot, Judy Garland, and Truman Capote, were treated to such quirky entertainment as cat ballets. He also played minor roles in several Fellini films.
Walter never lost his love for the amusing and the eccentric. He returned to Mobile in 1979, where he died in 1998. In celebration of his disdain for the ordinary, his friends held a jazz funeral procession following his service. He is buried in Church Street Graveyard in Mobile.
Donations to the Southern Literary Trail assist with developing and promoting exhibits and other educational programs which are free to the public. Donations are tax deductible.